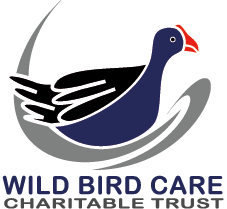 VISION
​
To further the care and knowledge of wild birds in New Zealand through collaboration with all interested organizations and individuals.
MISSION STATEMENT
​
The WBCCT will carry out its work in New Zealand with enthusiasm and commitment in order to:
​
Provide a professional standard of care and rehabilitation to sick injured and orphaned birds and wildlife

Educate the public, both young and old, about caring for the environment and the wildlife that they share it with

Encourage community involvement and give peace of mind knowing there is somewhere that will care for rescued birds and wildlife
​
So that our precious birds and wildlife can thrive and be appreciated by everyone in New Zealand.
Brian Robertson
Chairperson
Mandy Robertson




Treasurer
The Trust Board is made up of people who have enthusiasm for New Zealand's wildlife, education and for the community.
The Trustees consist not only of wildlife rehabilitators, but individuals with a variety of skills that bring a depth of experience to the Trust.