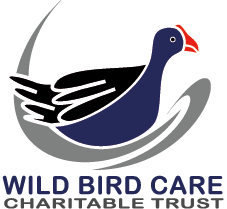 At Wild Bird Care Charitable Trust, your privacy is our priority. We are committed to protecting your privacy at all times, in all situations. We use the information we collect about you to process your orders and to provide a more personalised experience on our site.
For a user who places an order, we request personal information on the order form used in the shopping cart. We may ask for contact and payment information. We use this information for billing purposes and to fill the customer's order.
If we have trouble processing an order, we will use this information to contact you, the customer.
How Do We Use the Information We Collect?
We are the sole owner of the information collected on this site. We will never sell, share, or rent this information to others... ever. Wild Bird Care collects information from our users at several different points on our website.
Our Use of Web Log Files
When you visit our website, we may automatically log your IP address, your browser type and your access times. We utilise this information to conduct site performance evaluations, to see where visitors are coming from and to keep track of click stream data (the screens our users visit on our site). This data helps us to determine what content our members find most appealing so that we can maximise your enjoyment of the site. Personal identifiable information is not tied to these log files.
Legal Disclaimer
Though we make every effort to preserve user privacy, we may need to disclose personal information when required by law wherein we have a good-faith belief that such action is necessary to comply with a current judicial proceeding, a court order or legal process served on our Web site.
Address Correction
We may correct or supplement your address information with standardised postal representation in order to ensure delivery of your orders. We do this since we want to make sure that our members receive the order and to lower costs associated with our programs.
Site Security
We take your personal information very seriously. Access to member personal information is limited to management personnel.
Communication and Changes
From time to time, we may send out email messages alerting you that products are available, to remind you about providing feedback or for promotional offers.
In addition, you will receive communication from us
• If you contact us for a particular reason
• To receive your orders, or
• We need to contact you for administrative purposes such as winning a contest. Administrative e-mails will not contain promotional materials. If you choose to receive our News Letters, they will contain promotional materials from Wild Bird Care
If we decide to change our privacy policy, we will post those changes on this page so our users are always aware of what information we collect, how we use it, and under what circumstances, if any, we disclose it. We will use collected information in accordance with this privacy policy.
Our Use of Cookies
Cookies are pieces of information that your browser stores on your computer's hard drive that identify you when you enter. We may use session cookies to provide a seamless experience on the site and to combine with our log files so that we can understand our site traffic and analyse our demographic information in aggregate form. If you have set your browser to reject cookies, our site will not identify you when you enter and you will need to manually type in your ID and password.
Your Feedback is Always Welcome
​
We welcome your comments and questions about our privacy policy - or anything else you might want to talk about. Contact us at mandy@birdcare.org.nz