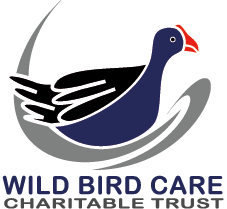 WBCCT Raffle Fundraiser
We are running a raffle to raise funds for the Wild Bird Care Charitable Trust.
Sorry but the the raffle has closed. The draw will take place on 5th May at 1pm, Papamoa Beach
Time & Location
01 May 2018, 1:00 pm – 01 Jun 2018, 12:00 pm
Papamoa, New Zealand
About The Raffle
Wild Bird Care Charitable Trust is running a raffle to raise funds for the Trust. The prize is a rescue kit comprising of the following items:
Box or cat carry cage for transporting the injured wildlife (don't forget ventilation holes in the box)
Fluro vest for your safety
Torch for when it is dark or dusk
Gloves for handling the sharp bits
Towel for handling or aiding with the capture
Pillowcase and string for restraining or transporting small animal in (an alternative to a box or carry cage)
Pliers for if a creature is caught in wire or fishing line
Wheat bag for placing under cold baby or adult birds
Pen and Paper in case you need to make notes
Anti-bacterial hand wipes
First Aid Kit for if you get injured!