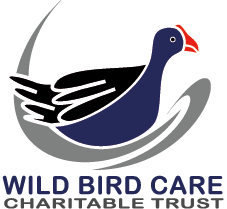 WILD BIRD CARE CHARITABLE TRUST (WILD BIRD CARE)
​
We aim to give useful, simple, practical information and instruction to individuals who find wildlife in need of care.
​
DISCLAIMERS
Thank you for visiting our website; we hope the information you find here will be of help.
​
NO RESPONSIBILTY DISCLAIMER: With respect to information available in our e-books, infographics or website, WILD BIRD CARE assumes no legal liability or responsibility for the accuracy, completeness, timeliness, or usefulness of any opinions, advice, products, or other information contained or referenced to.
​
WILD BIRD CARE takes no responsibility for the actions, or consequences of actions arising from individuals who chose to use the information provided.
​
ENDORSEMENT DISCLAIMER: Reference to any specific commercial products, processes, or services by trade name, trademark, manufacturer, brand or otherwise, does not constitute or imply an endorsement or recommendation by WILD BIRD CARE.
Information obtained through our website, infographics or e-books should not be relied upon as professional advice.
​
COPYRIGHT NOTICE: Please obtain prior written consent before using photos or content from our website, infographics or e-books.
Thank you from Wild Bird Care!
​
(Any comments you would like to make, or errors you may find please let us know, we would love to hear from you).