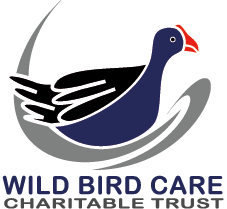 Most importantly do not put yourself or the bird at risk
If you come across a bird, watch for a while to make sure that is does in fact require rescuing
If the bird looks orphaned, wait and watch, the parent birds may be away searching for food
If a nestling has fallen out of its nest and you know for certain which nest it fell from try putting it back
If you find a fledgling on the ground and you are worried about its safety place it in the nearest bush or tree. Watch from a distance for a while, you may find the parent birds are close by
There is a visible injury

It is having difficulty standing

One or both of its legs are dragging

It is having difficulty flying

The beak is damaged

It is covered in oil

It is trapped and cannot free its self

There is fishing line or string on the bird

If a bird has been caught by a cat

The bird is unconscious or cannot move

If the bird has difficulty breathing
Once you have assessed the situtation and you feel there is a need to assist the bird, and it can be done without putting yourself or others at risk, do so quickly and quietly. There is no quick or easy way to capture a bird as every situation is different. If you are able to corner or approach a bird from behind throw a towel or sheet over the entire birds body and head, this will allow you to pick the bird up on either side of the wings and place it in a box that has been prepared prior to your capturing the bird. Remove the sheet or towel before closing the lid. Having a 2nd person in front of the bird or throwing down some food will help to distract the bird. Another option would be to wait until nightfall and capture the bird when it has settled for the night.
Where possible all rescued birds should be taken to a Rescue Centre within a 24 hour period. Their survival will depend on the correct care being given. Here is a list of NZ Bird Rescue Centres. Alternatively you can contact a WReNNZ member via the WReNNZ website, or if it is native wildlife you can call toll free on the DOC Hotline 0800 362 468.
Once your rescue is complete, care for the bird by placing it in a quiet, warm and dimly lit location. This will prevent escape and also give the bird a chance to settle down and reduce stress.
The bird can be place in a cardboard box and a towel placed on the floor of the box for added comfort. Baby birds should be removed from their nests and placed in a smaller box lined with tissues or paper towel – makes for easy cleaning.
Most sick, injured and orphaned birds require a heat source. if you have a hot water bottle or container that will hold warm water wrap this is a towel and place it under the bird. Baby birds need to be kept warm 24/7 so for convenience they can be placed in a hot water cupboard or you can use an electric heat pad, 25-40 watt globe fitted to a small lamp. Check regularly to make sure the birds are not too hot. (Wings held out from body and panting would indicate they are too hot. If they are cold their feathers will be fluffed out and their feet and legs will feel cold).
​
Some adult birds are territorial and will need to be released back where they were found, so please remember to give these details to your Rescue Centre.